Yukon Gold Casino, part of the Casino Rewards Group, has been a staple in the online gaming landscape since its inception in 2004. The casino offers a large selection of games to its patrons and is designed after the famous Yukon Gold Rush.
Its usage of excellent sound effects and graphics demonstrates its dedication to providing an unforgettable gaming experience.
One of the top software producers in the business, Microgaming, powers the vast collection of games. This partnership ensures that players can access various games, ranging from classic table games to the latest video slots.
With a license from the Kahnawake Gaming Commission, Yukon Gold also boasts a strong commitment to fair play and security, giving players peace of mind as they indulge in their gaming pursuits.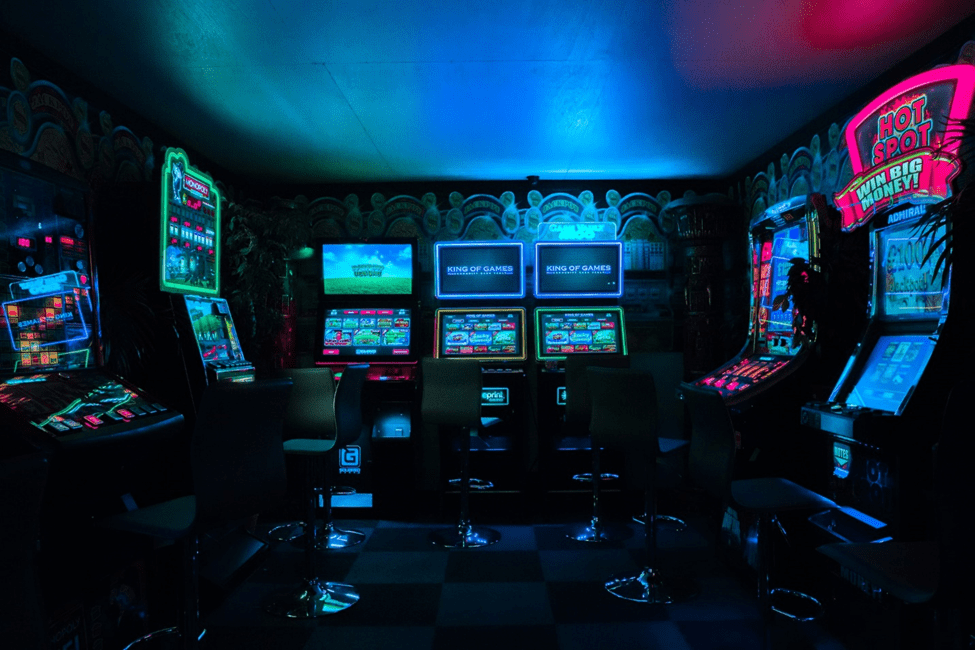 Yukon Gold Casino Pros
Game Selection: With over 550 games, including a wide variety of slots, blackjack, roulette, video poker, and progressive jackpot games, there is something for every player.
Quality Software: The casino uses Microgaming software, known for its reliability, smooth gameplay, and excellent graphics.
24/7 Customer Support: Players can rely on around-the-clock customer service via live chat, email, or phone.
Security: Yukon Gold employs 128-bit encryption to ensure the security and privacy of player data.
Loyalty Program: As part of the Casino Rewards Group, players can earn loyalty points redeemed at any of the group's casinos.
Yukon Gold Casino Cons
Withdrawal Times: Some players may find the 48-hour withdrawal hold period inconvenient.
Limited Game Variety in Mobile Version: Not all desktop games are available on mobile platforms.
Wagering Requirements: Bonuses come with wagering requirements that might be steep for some players.
Yukon Gold Casino Features: What's Unique & Exciting?
Vast Selection of Games
Yukon Gold Casino boasts an extensive collection of over 550 games, primarily from Microgaming, ensuring a varied gaming experience. Players can delve into various slots, progressive jackpots with life-changing potential, classic table games like blackjack and roulette, and video poker options.
The diversity of games means there's always something new to explore, and frequent updates keep the library fresh and exciting.
Themed Gaming Experience
The casino stands out with its unique gold rush theme, which isn't just for show. Every aspect of the user experience, from the graphics to the sound effects, is designed to immerse players in the adventurous era of the historic Yukon gold exploration.
This thematic experience is consistently executed across the platform, providing players with a gaming environment that is both engaging and distinctive.
Advanced Security Measures
Security at Yukon Gold Casino is taken seriously, employing 128-bit encryption to ensure the safety and privacy of players' personal and financial information.
The casino's commitment to security is in line with industry standards, providing players with the assurance that their data is protected with the same level of encryption used by financial institutions.
24/7 Customer Support
Yukon Gold Casino offers its players the advantage of round-the-clock customer service. The support team is always accessible by phone, email, or live chat, regardless of the time of day.
The casino's commitment to putting players first is demonstrated by this round-the-clock service, which guarantees that assistance is always only a few clicks or phone calls away.
Rewarding Loyalty Program
As a member of the Casino Rewards Group, Yukon Gold Casino offers one of the most competitive loyalty programs in the online gaming industry.
Players accumulate points for their play, which can be exchanged for bonus credits in any of the group's casinos. The program not only rewards loyalty but also encourages a richer gaming experience across different platforms.
Live Dealer Games
Embracing the latest in casino technology, Yukon Gold offers live dealer games to bring the atmosphere of a land-based casino directly to the player's screen.
These games are run in real-time, with live dealers managing the tables, which are streamed directly to players. This feature is perfect for those seeking an authentic and interactive gaming experience.
Mobile Gaming Compatibility
Understanding the need for accessibility, Yukon Gold Casino ensures that a significant portion of its games are optimized for mobile devices. Players can enjoy their favorite games on the go, with the mobile version maintaining the quality and excitement of the desktop experience. This mobile compatibility signifies the casino's responsiveness to the growing demand for flexible gaming options.
Progressive Jackpot Network
For those dreaming of hitting it big, Yukon Gold Casino offers access to Microgaming's progressive jackpot network. This network is known for titles like Mega Moolah, which have paid out millions to lucky players.
The chance to win massive jackpots adds an extra thrill to the gaming experience, making Yukon Gold an attractive platform for jackpot chasers.
Multi-Language Support
To accommodate a global audience, Yukon Gold Casino provides multi-language support. This feature enables players from various linguistic backgrounds to enjoy the gaming experience in a language they are comfortable with, making the casino accessible and user-friendly for non-English speaking players.
Responsible Gaming Resources
Yukon Gold Casino is committed to responsible gaming. The casino offers various tools and resources to help players manage their gaming habits, such as deposit limits, self-exclusion options, and links to professional help organizations.
This dedication to responsible gaming practices is an essential aspect of the casino's operations, emphasizing its role in promoting a healthy gaming environment.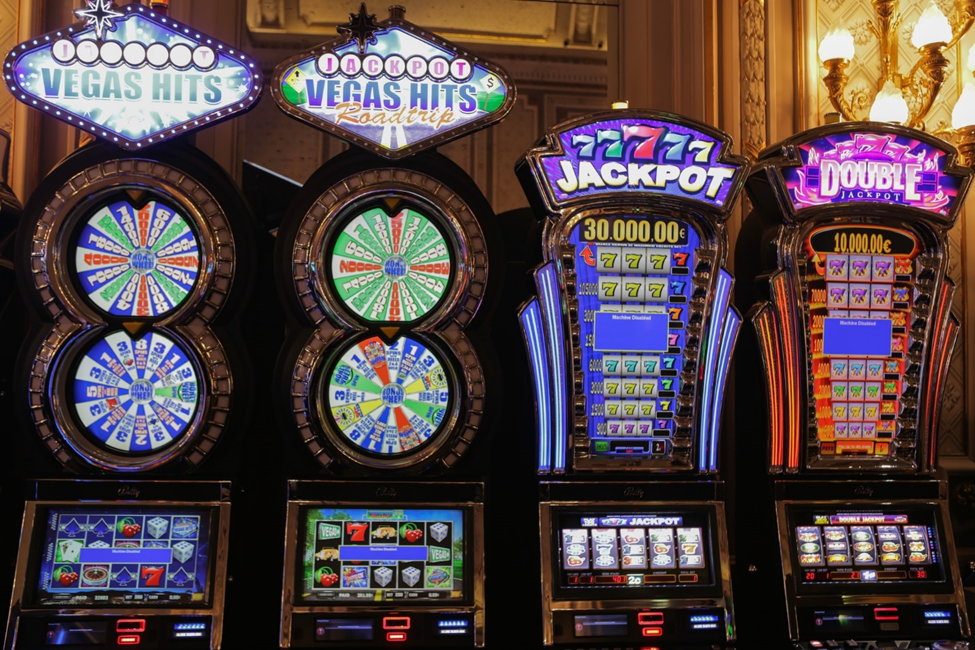 Yukon Gold Casino New Trends
Integration of Virtual Reality (VR): Yukon Gold Casino may incorporate VR to create immersive experiences, allowing players to feel in a real casino without leaving their homes.
Cryptocurrency Transactions: The casino could start accepting cryptocurrencies for secure and anonymous financial transactions, catering to the growing number of players using digital currencies.
Gamification Features: By adding game-like elements such as achievements and levels, Yukon Gold Casino can make the gaming experience more interactive and engaging for players.
Enhanced Mobile Gaming: Continuous improvement of mobile platforms ensures players have a smooth and feature-rich gaming experience on their smartphones and tablets.
Social Gaming Elements: Incorporating social features like community challenges and leaderboards can build a sense of community and competition among players.
Live Game Show Experiences: Expanding live dealer options to include game show-style formats can offer players a unique and interactive live entertainment experience.
Faster Payout Processes: Streamlining the withdrawal process to provide quicker winning access meets the players' desire for speed and convenience.
Unforgettable Gaming Experience
The overall gaming experience at Yukon Gold Casino is highly commendable. The Microgaming software ensures that games run smoothly without glitches, and the user interface is intuitive, making it easy for new and experienced players to navigate.
The realistic sound effects and detailed graphics further enhance the immersive experience of the games. Players who enjoy progressive jackpots will find Yukon Gold Casino particularly appealing.
The casino is linked to the Microgaming advanced jackpot network, which regularly offers multi-million dollar jackpots. This network has made many players millionaires, and Yukon Gold provides the gateway to these life-changing opportunities.
Banking and Withdrawals
The casino offers a variety of banking options, accommodating players from different geographical locations. Deposits are usually instant, while withdrawals have a mandatory 48-hour waiting period, which can be a downside for some. After the pending period, the actual transfer times are relatively quick, especially for e-wallets.
Yukon Gold Casino offers a solid gaming experience with its vast selection of games, commitment to player security, and unique theme.
The few drawbacks, such as withdrawal waiting times and mobile game variety, are relatively minor when compared to the overall high standards of the casino. Its participation in the Casino Rewards Group loyalty program adds substantial value to the regular play.
Conclusion
In conclusion, when assessing an online casino like Yukon Gold Casino or any other, it's imperative to prioritize factors like licensing, security, game selection, software providers, bonuses, payment options, customer support, mobile compatibility, and responsible gambling practices.
Online casinos should adhere to high standards of trustworthiness and fairness to ensure a positive gaming experience for their players.