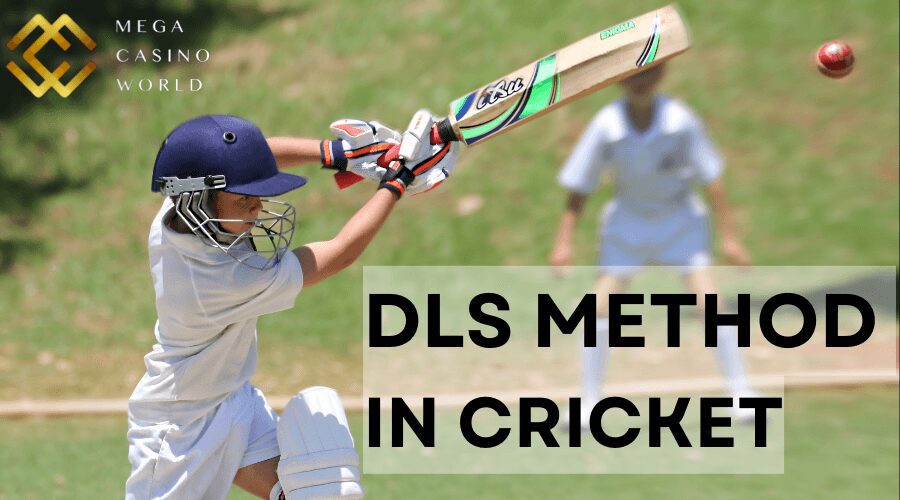 Cricket, known for its intricate rules and rich history, often encounters unpredictable weather conditions that can disrupt the flow of a game. In such instances, the Duckworth-Lewis-Stern (DLS) Method emerges as a crucial tool, ensuring that fairness prevails despite rain interruptions.
This quick guide aims to demystify the DLS Method, offering a simplified explanation of its purpose, calculation, and significance in the world of cricket.
Whether you're a die-hard cricket fan or simply curious about how this mathematical marvel influences the game, this guide will provide you with the essential knowledge you need to understand the DLS Method in cricket.
What is the DLS (Duckworth-Lewis-Stern) Method?
The method is comparable to a special calculator used in rainy-day cricket. It helps make the game fair when rain messes things up.
How does DLS work?
Here's how it works in simple terms:
Imagine two teams are playing cricket, and it starts raining.
With an emphasis on the number of players out, the DLS Method evaluates the overs and wickets each team was expecting to play.
A new goal score is set for the team going second using math and history; this goal is often lower owing to difficulties brought on by weather.
If the rain stops and the game continues, the team batting second tries to reach this new target.
History and creation
Frank Duckworth and Tony Lewis came up with the idea. It is a mathematical formula for calculating the target score for the second team in a limited-overs cricket match. It first came forward in 1997, and the ICC formally accepted it in 1999.
Steven Stern became custodian after Duckworth and Lewis' retirements. The DLS method sets a statistically fair target for the second team's innings, improving over previous methods like the Average Run Rate and Most Productive overs.
Criticism
Critics argue it is unfair for the team to bat second due to weather interruptions. Furthermore, it leads to impossible targets and foregone outcomes. They also argue it doesn't consider the quality of the batting line-up.
Importance of the DLS method
Rain adjusted target scores in cricket ensure fairness and fun, even in rainy conditions. This adjustment allows both teams a fair chance to win. Moreover, it ensures fairness in matches.
DLS method Calculation
It's basically a specific math formula employed in cricket. Here's how it works in simple terms:
Overs and Wickets: The system evaluates the remaining overs and wickets a team has lost. It indicates the number of rounds left to play.
Resources: It checks how much "stuff" a team still has. More stuff means a better chance to win. So, if a team has more wickets and overs, it has more "stuff."
History Matters: The DLS Method uses history to figure out what's a fair score to chase. It looks at how teams in the past did in similar situations.
New Target: Then, it calculates a new target score. If a team has lots of stuff left, the target might be lower. If not, it could be higher.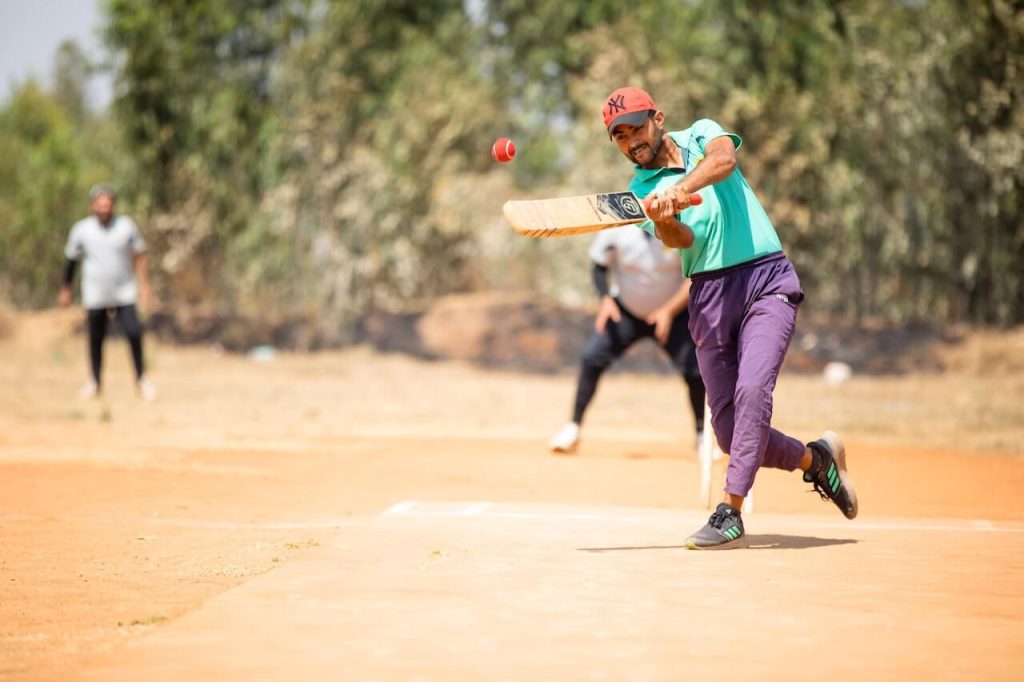 Use and updates
When the game gets affected by rain, it is used in cricket to change target scores. It works like a calculator to keep the game fair.
Use: First and foremost, it is used in limited-overs cricket matches. In addition, to ensure a fair game outcome, it modifies target scores for teams batting second despite rain.
Updates: Firstly, statisticians and cricket experts are always working to enhance it. Additionally, it makes sure the game is fair and interesting regardless of the weather by continuously gathering data and improving.
Are there alternatives to the DLS method?
In cricket, there is a different approach known as the VJD technique, which is named after V. Jayadevan. During weather delays, it is used to alter target scores. Additionally, it employs numerous calculations and regulations, and certain competitions and organizations choose it.
Other uses of the DLS Method
It was created first for cricket and has since been used in several sports, including baseball and tennis, to modify results and game lengths when inclement weather occurs. Other sports have developed their own fair procedures to ensure fairness while coping with weather delays as a result of this fair-play principle.
How can I use the Duckworth Lewis calculator?
Using the Duckworth-Lewis calculator is not as hard as it might seem. Here's a simple guide on how you can use it:
Know the Situation: First, you need to know the current situation of the cricket match. This contains the total number of overs played by both sides and the number of wickets lost by each team.
Find a Calculator: You can find Duckworth-Lewis calculators online, on cricket apps, or sometimes even in cricket books. It's a tool that helps you figure out the new target score if there's rain in the match.
Input Information: You must input the match's specifics in the calculator, including the number of overs each team was expected to bat in, the number of wickets they each lost, and the total runs they scored.
Calculate: Once you put in all the information, the calculator does the math for you. It will give you a new target score for the team batting second.
Plan Strategy: Now that you have the new target score, you can plan your team's strategy accordingly. The team batting second will try to reach this target to win the game.
How Duckworth Lewis method is calculated? Find a team's resources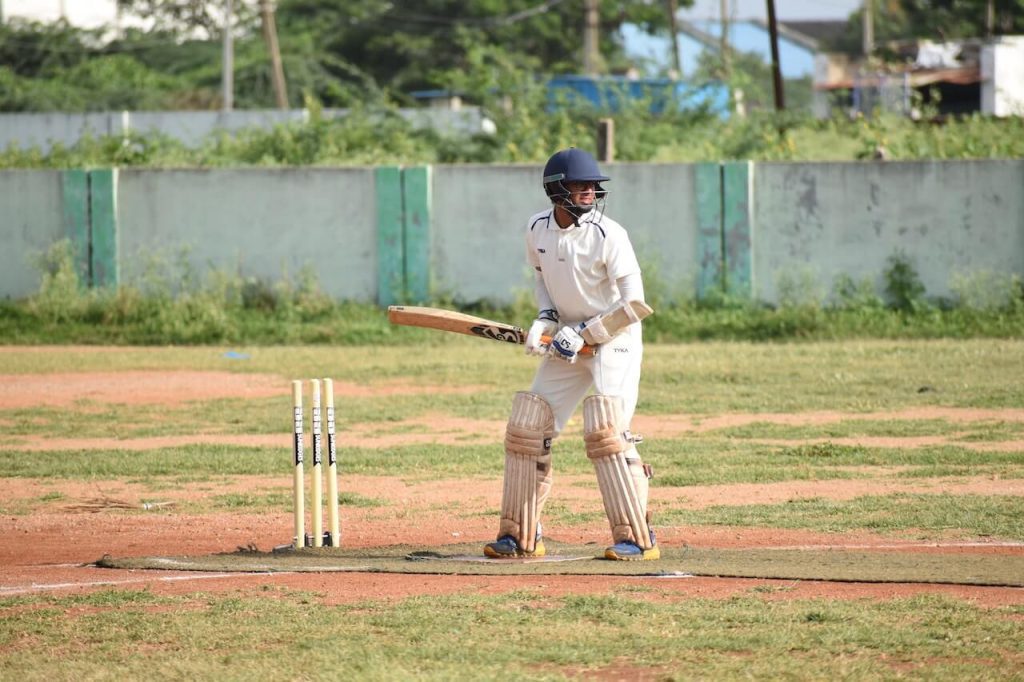 Mathematical Theory:
The DL method is grounded in mathematical theory, designed to adjust target scores when rain disrupts a cricket match. It aims to ensure fairness for both teams, considering the dynamic nature of the game.
Stoppage in the Second Innings:
Rain interruptions can impact the game's outcome, especially in limited-overs formats. DL comes into play when rain halts the second innings of a match.
Calculation Summary:
Step 1: Find the Batting Resources Available to Each Team
The number of overs left for both sides to bat is set in this step. It also takes into account how many wickets each team has lost.
1996–2003 – Single Version:
Initially, the DLS approach had a single version that intended to modify target scores fairly in rain-affected games.
2004 – Adoption of Second Version:
The DLS algorithm had an upgrade in 2004 to further improve computation accuracy.
Step 2: Convert the Batting Resources into Team 2's Target Score
The DLS method uses mathematical formulas to convert resources from both teams into a new target score for Team 2, considering scoring speed and remaining overs.
Calculation of Net Run Rate:
The net run rate is used to calculate how many runs a team should have scored up to that point in the innings.
Ball-by-Ball Par Score:
The DLS method calculates a par score for each ball bowled, helping to assess how the game is progressing.
Stoppages in Both Innings:
If there are rain stoppages in both innings, the DLS method takes them into account to ensure fairness.
If the second inning is delayed, how should you calculate the target?
The DLS approach is used to determine a new goal score depending on the resources available when play restarts if the second inning is postponed.
2015 – Becomes DLS:
After Steven Stern's contributions, the approach became better and was given the name DLS (Duckworth-Lewis-Stern) in 2015, making it even more precise.
2009 – Twenty20 Updates:
For Twenty20 games, the DLS system was modified to assure fairness in this shorter version of the game.
Example Standard Edition: Target Score Calculation:
In order to establish a reasonable target score for the side batting second, the DLS technique is used with its computations.
Minimum Overs for DLS Result in ODI:
ODIs have a minimum number of overs required for a DLS result, and failure to meet this may result in the game being abandoned.
Resources Used in the DLS Method:
The DLS method uses resources like overs remaining, wickets lost and runs scored to calculate a fair target score and maintain competitiveness despite weather interruptions.
Conclusion
In conclusion, the DLS Method in cricket, also known as the Duckworth-Lewis-Stern (DLS) Method, has become an integral part of the sport. Its application has transcended boundaries, ensuring fairness and competitiveness in cricket matches worldwide.